27.06.2019
Animatoren Picknick mit FAB Spendenaktion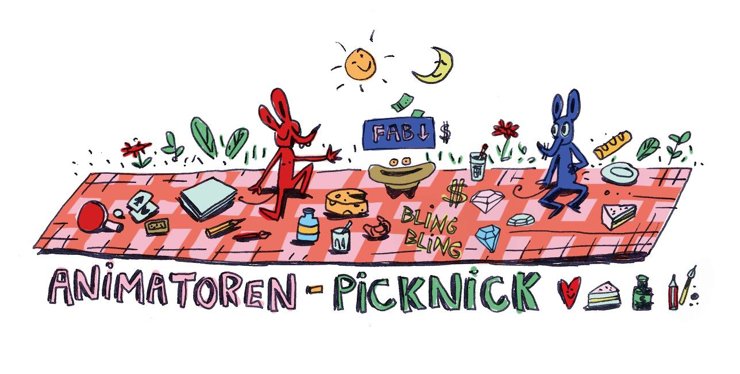 Was für eine wunderschöne Überraschung!!
Da nur noch weniger als 14 Tage für unsere Crowdfunding-Kampagne verbleiben, hat sich Studio monströös nun etwas ganz Besonderes ausgedacht: Am 6. Juli veranstalten sie ein Picknick für Animatoren und Trickfilmerinnen mit freiwilliger Spendenaktion für #FAB2019!
Wir sind ganz gerührt von so viel Engagement und freuen uns riesig, dass so viele Kreative und sogar ganze Studios und Kollektive hinter unserem jungen Festival stehen und zu dessen Erhalt und Ausbau beitragen wollen.
Das Picknick startet am 6. Juli 2019 ab 14Uhr im Treptower Park. Nähere Infos auf der Facebook-Veranstaltung: https://www.facebook.com/events/656016608234061/
---
What a wonderful surprise!!
Since it's we have less than two weeks left in ordner to make our crowdfunding campaign successful, studio monströös has thought of something special: They will host a picknick for animators in Berlin on July 6, and collect voluntary donations for #FAB2019!
We are touched by so much engagement and are happy and proud to know that so many creatives and even entire studios and artist collectives are standing behind us to help preserve and grow our young festival initiative.
The picknick event takes place July 6th 2019, starting around 2pm in Treptower Park. Find more information in the official facebook event: https://www.facebook.com/events/656016608234061/