23.12.2018
Constanza Besoain, Cellist from Chile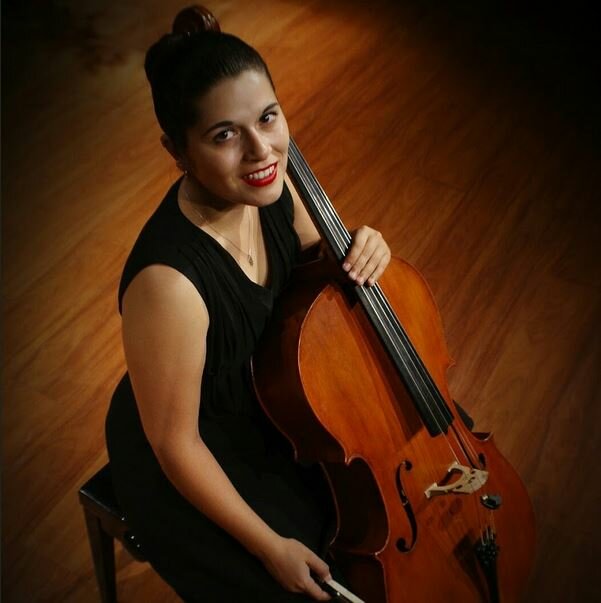 Constanza started her Cello studies at the Conservatory of the University of Talca (Chile) at the age of 7. When she was 18, she graduated from the Conservatory to study her Bachelor's Degree in Musical Interpretation and Teaching in the same University (2010-2016). These studies allowed her to obtain three academic degrees: Bachelor of Interpretation and Musical Teaching with mention in Violoncello and Orchestral Direction and the Bachelor of Education and Music Teacher. In this way, she starts to develop her professional career as an interpreter and professor of the specialty. In 2014 she joined the Maule Classical Orchestra (OCM), after winning a Tutti Violoncello Competition, which resides at the Regional Theater of Maule. Under the direction of Titular Master Francisco Rettig, Constanza has participated in about 60 activities such as: concert seasons, opera productions ("Traviata" 2015 and "Otello" 2016), popular music presentations, musicals, didactic concerts. After her studies in Chile she went to Germany to improve her experiences. She has finished her studies with Maestro Matias de Oliveira Pinto in Musikhochschule Münster and now is currently studying Master "Musik und Kreavität" with the same teacher und school. She is also member of the Einklang Philharmonie Münster.
Besides orchestral music, Constanza has developed another great vocation: teaching. She sees in her students, the musical future of her country and she feels the desire to contribute with something more, to go further. Her goal is to share her knowledge and experiences with as many as she can. Through music, she can make a difference or influence to the lives of many people, whether they are children or adults, music has no borders or age. Therefore she wants to experience as many as possible well knowned music coaches and get to know the orchestral culture of an international youth orchestra.
Unfortunately the stay in Germany is challenging her financially. She is currently learning German in an intensive course from Monday to Friday in the morning. Her lack of language skills is forcing her to take low income jobs such as domestic work. Therefore she depends on financial help to attend the Internationale Junge Orchesterakademie.