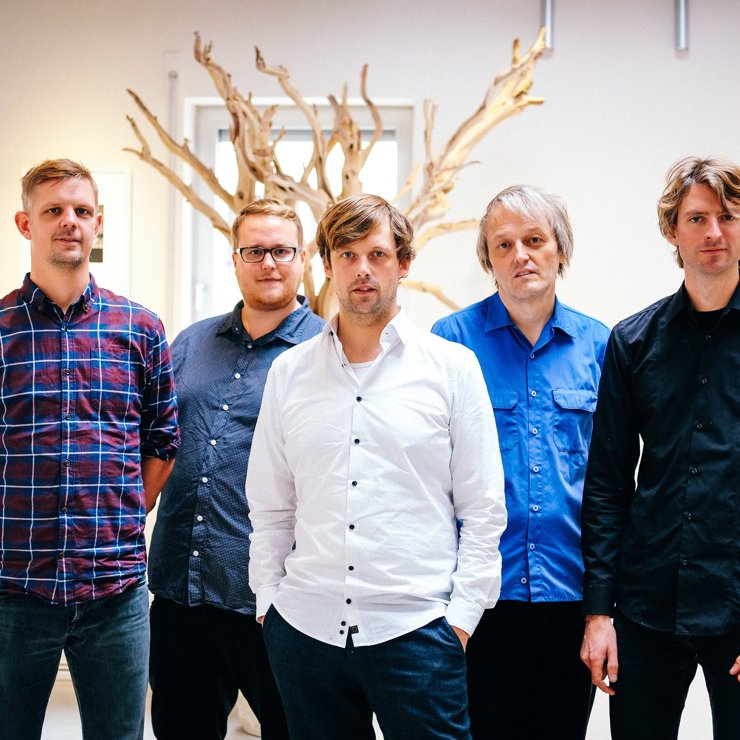 (English version below)
Hallo Liebe Unterstützer und interessierte Beobachter,
vor einigen Tagen haben wir das Crowdfunding erfolgreich beendet. Dank Euch können wir jetzt die CD-Produktion wie geplant fertigstellen. Hammer! Tausend Dank! Danke auch an Startnext für die tolle Plattform die sie entwickelt haben.
Die CD wird noch ein paar Wochen brauchen. Ich muss mich, wie gesagt, noch um Mix und Mastering kümmern und Labels kontaktieren. Erst im Zuge der Gespräche mit dem Label wird ein Termin für CD-Pressung und Veröffentlichung in's Auge gefasst und über weitere Details wie Design gesprochen.
Je nachdem, was für ein Dankeschön ihr gewählt habt, kann es also noch ein paar Wochen, möglicherweise sogar noch einige Monate dauern. Ich versuche aber Dankeschöns wie z.B. Downloads so schnell wie möglich zugänglich zu machen.
Ich hoffe ihr habt noch so viel Geduld. Ich werde Euch in jedem Fall hier, oder per E-Mail auf dem Laufenden halten.
Wendet Euch bei Fragen gerne an mich unter: [email protected]
Danke!
Jonas Windscheid und Paintbox
Hello dear supporters and interested observers,
We successfully ended the crowdfunding a few days ago. Thanks to you, we can go on now and finish the CD production as planned. Im very happy with the outcome! Thank you so much!
The CD will take a few more weeks. As I said, I still have to take care of mix and mastering and after that I can start contacting labels. A date for the CD pressing and release is not being considered before the talks with the label. Also other details such as design are discussed with the label.
Depending on what kind of prize you choose in exchange for your support, it may take a few weeks and possibly even a few months until you recieve it. But I try to make prizes like downloads accessible as soon as possible.
Please have a little patience. In any case, I will keep you up to date.
If you have any questiones you are welcome to contact me under: [email protected]
Thank you!
Jonas Windscheid and Paintbox