11.09.2019
If we can crack the 10.000 €, the rest will be much easier!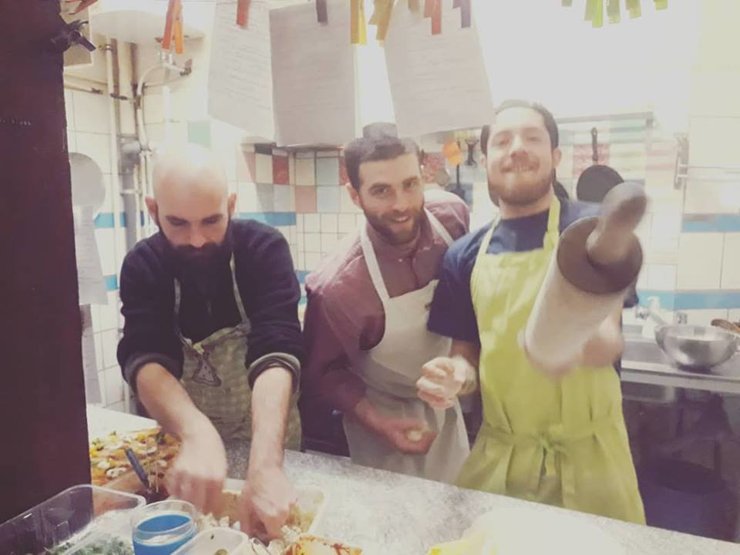 News from Pizza LAB: Yes yes yes! So we've got organizing:

Tattoo Artists will come and make a tattoo party, donating their money to Pizza Lab
A Magician's show, donating any donations to him to us!
Autodidaktische Initiative wants to donate their KüFa money to us
a group of bands are organising a band night event, also to raise money for us!
a Clothes Swap is happening soon, which will hopefully attract a number of people to donate in cash - which is ALWAYS possible, we're putting it in the crowdfunding campaign through our private accounts! There is a Jar at the Bar!
The Life Drawing artists who host a "A Slice of Life" in Pizza Lab every tuesday have donated their donation jar to us already!
A flea market is being organized by neighbors who want to support Pizza Lab with the income of the sales! So stay tuned, you can also come and sell stuff on that day!
On the 28th of September, there will be a CLOSING Party. It's either Closing Pizza Lab. Or Closing the Campaign.
What you can do:
if you have another idea for an event - we have 18 days to go.
If you have access to a mailinglist that you think you can convince, please do.
And if you have already donated, consider posting something on our PINBOARD, which looks a bit empty, although so many people have already donated. Keep moving keep moving!
A BIG THANK YOU TO ALL DONATORS <3<3<3<3<3