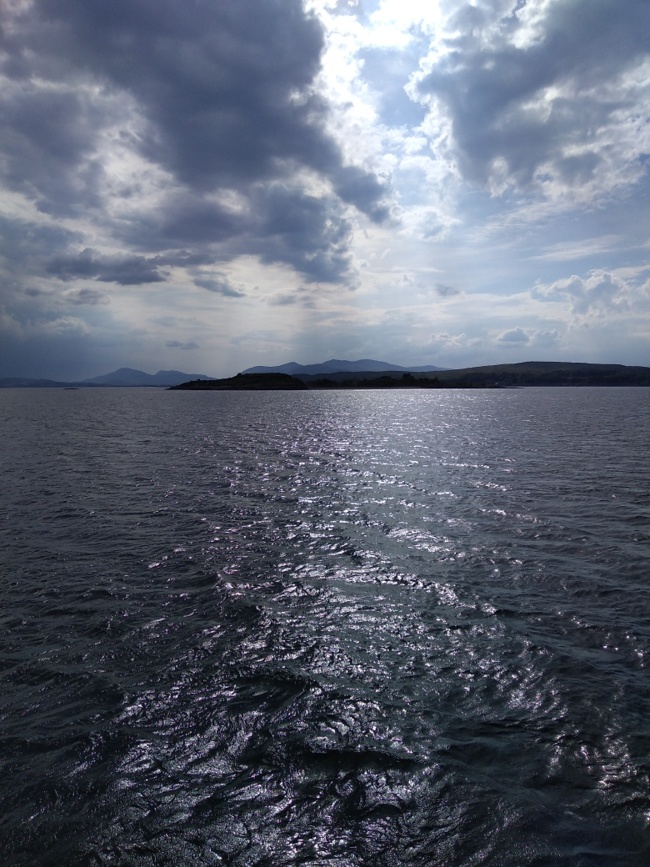 (For my English language singers)
It may be bordering on frustration when, during rehearsals of Bach's "Es ist der Alte Bund", I repeatedly ask a group of well trained singers with beautiful voices to – while increasing energy – hold back sound.
Instead of inviting you into Bel canto, I ask you to almost morph into Parsel tongue. Instead of letting you bring out expressive tunes in sweet vowel sound, I ask you to give your full attention to the articulation of German consonants, to the percussive noise of "MeNSCH, Du muSST STerben" – again not by lowering your energy but by increasing the energetic flow through the consonants and enrich the sound with the resulting crispy hiss.
I don't ask this to reduce beauty and sensual pleasure but to enhance it.
When I was in Scotland recently we had many days of unusually bright and sunny weather with skies of Mediterranean blue and almost limitless views. That was fantastic. But I was very happy too about a few misty days where clouds veiled the hilltops and light was more present in shadow and reflection than in bright directness.
Those misty, veiled, magical images remind me of the sound I hear in "Es ist der Alte Bund".
It is a sound half heard, half imagined. Our own almost whispered musical phrases are interwoven with the vocal and instrumental threads around us. We are holding back while being fully present and aware of a constant flow.
With this kind of singing, at times almost like happening on the in-breath, we are much more connected to the whole network of sounds and rhythms that we are part of. We open a space for music not just to be made but to happen. To be received. Our holding back creates space.
A few days ago I saw a youtube clip that reminded me of exactly this quality of sound and music. It is a conversation with Jon Battiste, the very talented pianist and bandleader of "Stay Human", the house band of Stephen Colbert's Late Show. (I am a fan!) At 14:25 Jon speaks for about a minute and a half about "notes not played". That – in Jazz terms – is very close to what I feel about singing this chorus.
Sarah's solo "Ja komm, Herr Jesu, komm", on the other hand, this both humble and glorious line that in essence simply says: JA/YES, is pure, unimpeded sweet sound descending like a balm from some outer world where they don't seem to know frictions and gravity.
How could 22 year old Bach KNOW all this?