01.03.2017
***INFOS ZUM VERSAND***DELIVERY UPDATE***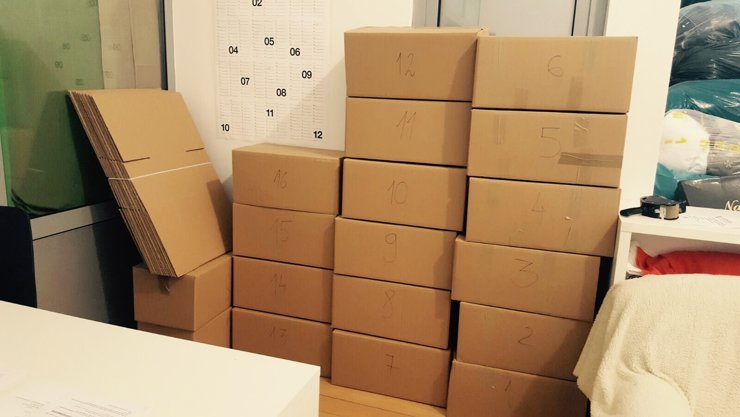 (ENGLISH BELOW)
Achtung, liebe Supporter der letzten Crowdfunding-Kampagne! Nächste Woche schicken uns die Kolleg*innen von Humana Nova 22 Boxen mit euren T-Shirts zu. Wir brauchen dann auch noch mal etwas, um das Ganze einzelversandfertig zu machen. Spätestens Ende März solltet ihr aber alle euer Shirt haben, so dass der Frühling kommen kann:)
Folgt uns auf facebook für mehr und regelmäßigere Updates und Infos!
Doreen & Anrton
---
Dear Supporters of the last crowdfunding campaign! Your t-shirts will be shipped to us from the worker coop next week. Expect your shirt to arrive at your place end of March. Spring can come:)
Follow us on facebook for more regular updates and infos!
Doreen & Anton