19.01.2016
+++ Stoffe endlich auf dem Weg +++ Fabrics finally dispatched +++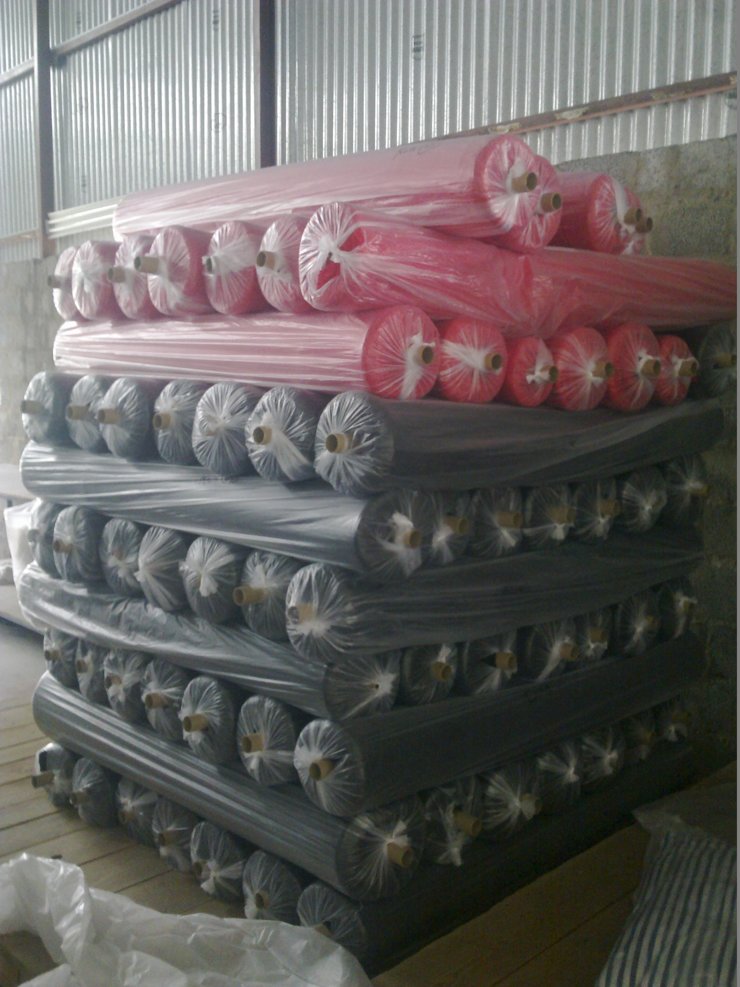 (ENGLISH BELOW)
Liebe Leute, am 13.1. war es endlich soweit! Ein Schiff der Reederei Maersk hat den Hafen von Chennai im Süden Indiens verlassen und sich auf den Weg nach Rijeka in Kroatien gemacht. Unser Partner für die Abwicklung des Transports ist die kroatische Firma Log-Line. Warum hat sich der Versand der bereits seit Anfang Dezember fertigen Stoffe so verzögert? Die Gründe sind zweierlei: Zum Einen gab es aufgrund starker Regenfälle eine mehrere Wochen andauernde Flut in Südindien, die 400 Menschen das Leben kostete und die Abfertigung von Transporten im Hafen von Chennai zeitweise zum Erliegen brachte. Außerdem kam es zu Missverständnissen zwischen den verschiedenen in die Abwicklung des Transports involvierten Akteuren, weswegen wir erst ein Schiff Ende Dezember und dann ein weiteres Anfang Januar verpasst haben. Die Stoffe kommen nun laut Log-Line am 19.2. in Rijeka/Kroatien an. Die Auslieferung der T-Shirts wird sich deshalb leider auf Mitte/Ende April verschieben. Wir halten euch auf dem Laufenden!
Das ExChains-Netzwerk hat inzwischen von uns eine erste Überweisung in Höhe von 1.680 Euro erhalten. Das Geld wird nun dazu genutzt, um die Garment and Textile Workers' Union in Bangalore/Südindien in ihren Aktionen zu unterstützen. Hier eine kurze Videobotschaft von Prathibha: http://tinyurl.com/h5ctfhm
Tapfer bleiben!
Doreen & Anton
------------------------------------------------------------------------------
Dear people, on 13th of January finally our fabrics were dispatched in the port of Chennai/South India and are now on their journey to Rijeka in Croatia. We work with the Croatian logistics company Log-Line which in turn ships via the ocean carrier Maersk. Why has it taken such a long time to get the fabrics on their way? There's two reasons: One, a flood in South India caused by heavy rainfalls has left 400 people dead and also disrupted the functioning of the Chennai port. Second, there has been some misunderstanding between the partners involved in the transportation which resulted in missing one ship in the end of December and another one in early January. According to Log-Line the fabrics now arrive in Rijeka at the 19th of February. This means that unfortunately there will be a delay in delivering you the t-shirts. The new approximate delivery will be mid/end of April. We'll keep you posted!
Meanwhile the ExChains network has received a first support from us amounting to 1,680 euros. The money is now being used to support the Garment and Textile Workers' Union in Bangalore/South India in their actions. Here is a short video message from Prathibha: http://tinyurl.com/h5ctfhm
Stay strong!
Doreen & Anton