14.12.2017
SIGNED BASSDRUM - ANTI FLAG, THE PROSECUTION and many more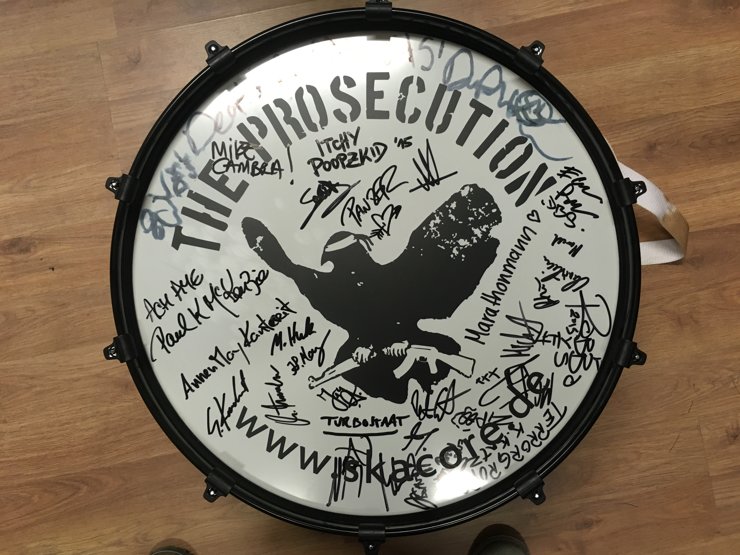 Dabei ist doch noch gar nicht Weihnachten....

Ein fettes DANKE an The Prosecution, denn sie stiften den absoluten Oberhammer zu Gunsten dieses Projekts:
Eine Bassdrum von folgenden Bands signiert:

Jennifer Rostock
AnnenMayKantereit
Keno & Moop Mama
Itchy Poopzkid
Terrorgruppe
Mad Caddies
Turbostaat
Neonschwarz
Marathonmann
Montreal
Radio Havanna
The Prosecution
Death By Stereo
The Real McKenzies
The Offenders
Blackout Problems
The Interrupters
Rogers
Tonbandgerät
Milliarden
Liquid
Olympique
Bazzookas
Wisecräcker
William's Orbit
Django S.
The Djuks
(Wahrscheinlich noch viele mehr, diese konnten wir entziffern)
Das ist nicht nur Hammer, das ist der absolute Oberhammer!!
Außerdem gibt es 3 signierte Drumfelle von den Jungs!

Schaut schnell rein!