11.06.2020
We are allowed to extend our campaign!!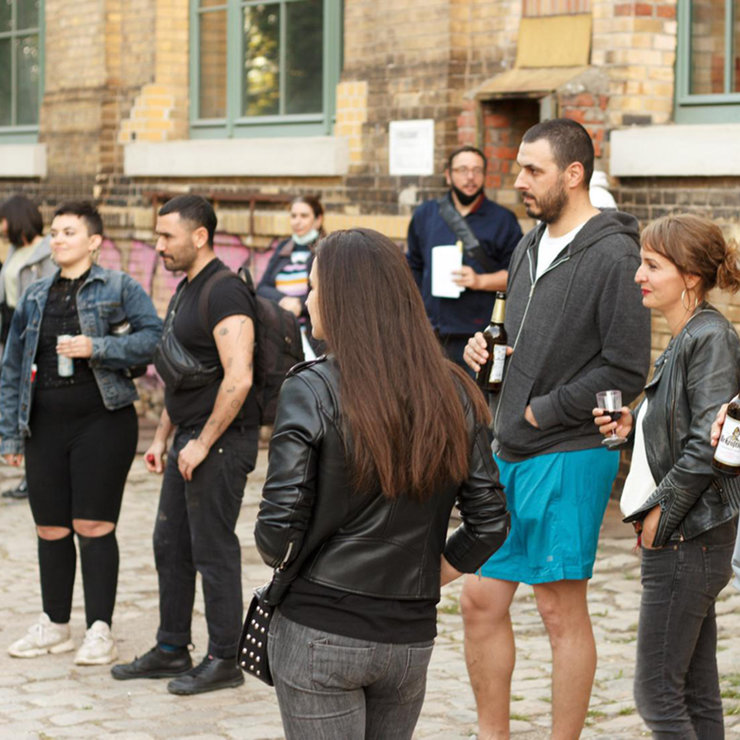 Hello Dear everyone, supporters and artists, family and friends, members and those sitting in the same boat, dear Startnext - Team
Heartfelt thanks goes out to all of you. Thank you for always encouraging us to keep going, not to give up and to continue to develop the great project PILOTENKUECHE.
For all of you who don't know yet, we had were able to realize our first exhibition since lockdown, Delicious Procession. Thanks to the magic of the internet, we were able to keep the artists of Round 43 in a relatively cohesive group. We are proud to have had, not only the first International show since Leipzig lockdown restrictions have eased, but the first one done exclusively from lockdown. We are happy to say that the opening on 30 May was well (and socially safe) attended, despite the most of the artists not being able to be there in person.
Of course, this was a bit laborious, so unfortunately we didn't have enough time to give our crowdfunder the attention it deserves. Therefore an extra big THANK YOU to Startnext, who have given us permission to extend our campaign for one month! This really helps us a lot!
It also helps us that we can say that we don't need the twenty thousand!
Because it looks likely (knock on wood) we will be able to welcome artists again in October! Round 45 of the PILOTENKUECHE International Art Program will take place! Hurray!
Also the Kunstkraftwerk Leipzig was so enthusiastic about our first ONLY video exhibition that they asked us if we would like to do another one at the end of the summer! This is so beautiful! We want to get more attention for this exciting, often unnoticed genre anyway, so we are happy to be able to realize this! So Leipzig artists watch out: soon we will start a call for entries! The great basement space of the Kunstkraftwerk Leipzig, is made for it!
We have also been able to rent some of our studio spaces on a temporary basis to local artists until the next round starts. This has helped reduce our costs as well.
With those things in mind, we are now short only 6000 EUR. Please help us get there!
warmly,
Julianne Csapo & maeshelle west-davies