27.04.2017
THANKS + important info / DANKE + wichtige Information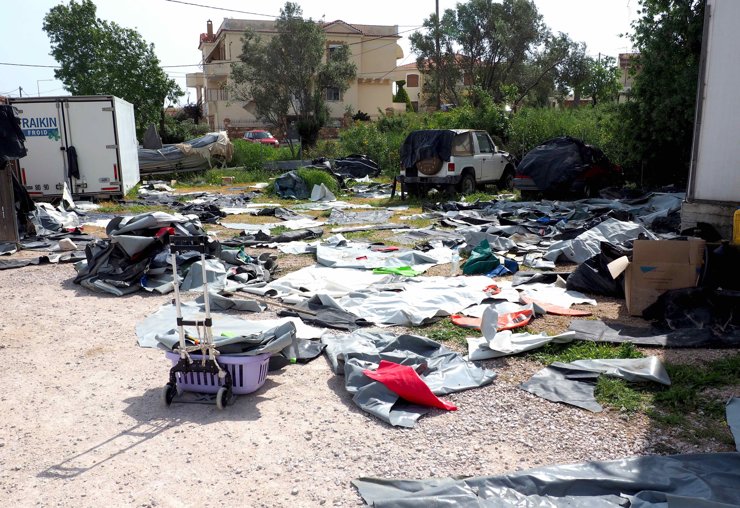 Dear Supporters (GER below),
thank you one more time for your amazing support. We are extremely thankful and happy and are currently doing everything to get ready to start producing your bags and backpacks as soon as possible.
Our campaign ends next week, Tuesday 2 May and until then we would like to reach 1000 supporters, so please do not stop spreading the message and telling people about us.
As the campaign ends soon, we would like to ask those of you who have ordered products outside of Germany to please send us the required money for shipment (amount indicated in the respective Produktdescription), as we otherwise need to use funding that was earmarked otherwise to pay for this, which would create some difficulties for us. Thank you!
Also, all of you who have ordered a pouch in second batch of pouches, could you please send us your shipping address, as we unfortunately forgot to ask you this in your order.
We wish you all a wonderful long weekend and until soon!
Love
mimycri
P.S. Here you can see some of the broken boat material that we turn into your bags.
---
Liebe Unterstützer*innen,
nochmals tausend Dank für Eure großartige Unterstützung! Wir sind unglaublich dankbar und glücklich und geben alles, dass wir so schnell wie möglich mit der Produktion Eurer Rucksäcke, Taschen etc. beginnen können.
Unsere Kampagne endet nächste Woche am Dienstag, den 2. Mai und bis dahin wollen wir es noch schaffen 1000 Supporter zu bekommen, deshalb hört bitte nicht auf von uns zu erzählen.
Aufgrund des Kampagnenendes nächste Woche wollen wir diejenigen von Euch, die ein Produkt außerhalb von Deutschland bestellt haben, darum bitten uns noch als freien Betrag das Porto dafür zu zahlen (der genaue Betrag ist bei den jeweiligen Geschenken angegeben). Ansonsten müssen wir anders eingeplantes Funding dafür verwenden, was uns vor einige Probleme stellen würde. Tausend Dank!
Zudem wollen wir alle, die in der zweiten Runde eine "mimycri Pouch" bestellt haben darum bitten, uns ihre Lieferadresse mitzuteilen, sodass die schönen Teile auch zu Euch kommen können. Wir haben leider vergessen, das gleich bei der Bestellung bei Euch abzufragen und bitten dafür um Entschuldigung.
Wir wünschen Euch ein wunderbares Wochenende!
Bis bald!
Love
mimycri
P.S. Auf dem Bild könnt ihr etwas von dem Bootsmaterial sehen, das wir zu Euren Taschen und Rucksäcken machen