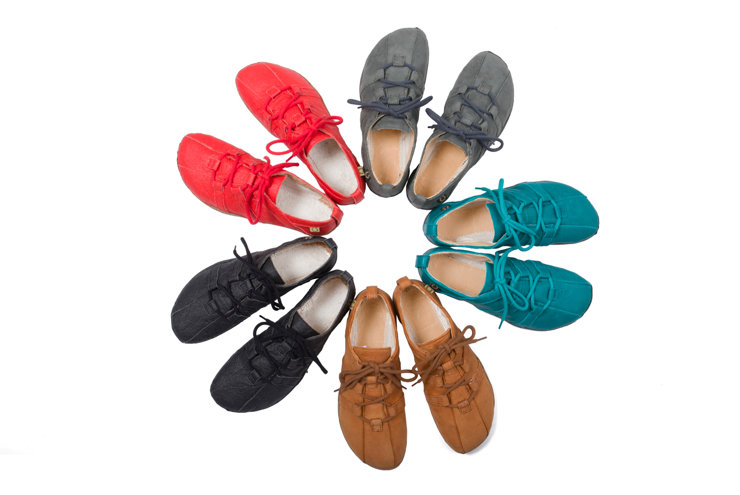 Hallo liebe Unterstützer!
Annette war letzte Woche fleißig wie eine Biene in Portugal unterwegs und siehe da: mit Erfolg! In ihrem Reisegepäck die Zusage, dass diese Woche unsere Schuhe in Deutschland ankommen sollen — und daraufhin natürlich auf direktem Weg an euch verschickt werden! Juhuuu! die Aufregung steigt ins Unermessliche, denn bis hier hin war es ein langer Weg, aber dafür ist das Ziel in Sicht: die Schuhe werden Anfang August bei euch sein!
Wir wünschen euch allen einen gemütlichen Abend!
Voller Vorfreude und mit freudigen Füssen.

Eure Ährenkränze
___________________________________

Hello Crowd!
The past week Annette was busy as a bee in Portugal and behold: with success! In her baggage the consent that this week our shoes should arrive in Germany - and then, of course, will be sent directly to you! Woohoo! The excitement increases without limit, as it was a long way to go, but the goal is in sight: the shoes will be with you in early August!

We wish you all a cozy evening!
Full of pleasant anticipation and with happy feet.

Your Ährenkränze