02.04.2020
ACUD MACHT NEU 1991 > 2019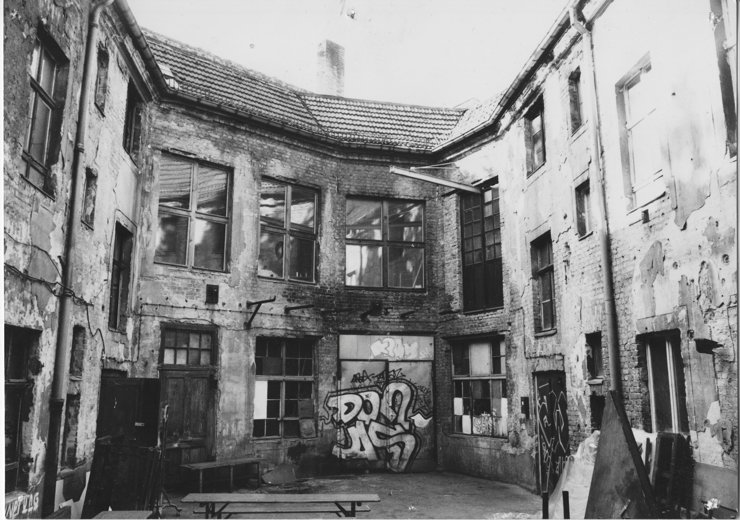 The former dairy on Veteranenstrasse Before & After: 1991 / 2019.
"Synergies and intersections are important. I see Acud Macht Neu as an alternative to the gentrified reality in Berlin-Mitte, as an open space where very different people can come together, nobody is excluded and there is no threshold at which people could think that they do not belong here."
"Für mich steht immer das Haus im Vordergrund, was hier für unterschiedliche Dinge passieren und im Idealfall auch miteinander passieren. Synergien und Schnittmengen sind wichtig. Ich sehe das Acud als Gegenentwurf zu der gentrifizierten Realität in Berlin-Mitte, als offenen Freiraum, wo ganz unterschiedliche Menschen aufeinander zukommen können, niemand ausgeschlossen wird und es auch keine Schwelle gibt, bei der die Menschen denken könnten, dass sie hier nicht hingehören."
Johannes Braun - ACUD MACHT NEU's Co founder & General Manager
Full Interview with Julie Gayard und Johannes Braun made by Das Filter last here: https://bit.ly/3aFs5Wv