06.11.2017
Endlich ist es soweit: Die CDs treffen ein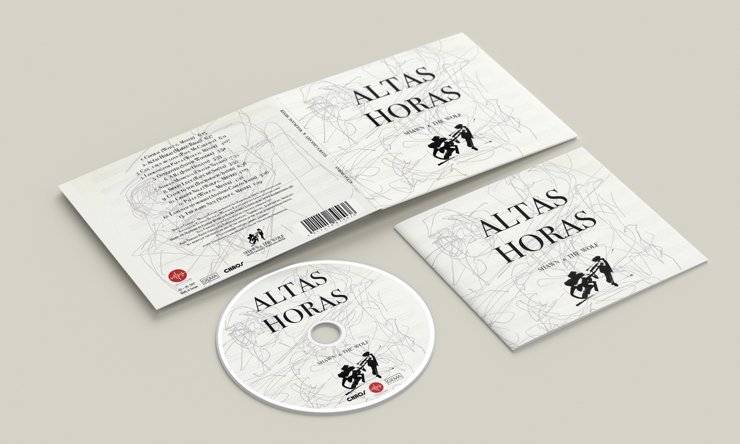 Unglaublich: Nun ist es soweit und wir freuen uns riesig :-)
Am 20. November treffen unsere CDs in Detmold ein und wir werden den ersten Schub exklusiv an unsere Unterstützer zusenden. Dazu auch alle gebuchten Dankeschöns. Nur die LP lässt noch etwas auf sich warten und wird dann nachgesendet.
Das war für uns alle eine wirklich lange Wartephase. Aber wir sind ganz sicher, dass sich das Warten sehr gelohnt hat!
Die CD "Altas Horas" für alle Unterstützer ist wirklich etwas ganz Besonderes, denn der offizielle Veröffentlichungstermin (VÖ) wird erst im Sommer 2018 sein. Zu diesem Termin wird diese Aufnahme dann weltweit! über die Bauer Studios Ludwigsburg - Chaos Label, vertrieben und beworben.
Wir sind super stolz, froh und glücklich und werden ab dem 20. November alles dokumentieren und auch hier im Weblog veröffentlichen.
Bis denne
Shawn & der Wolf
***
Unbelievable­­ – Our CDs are finally coming!
Well we´re certainly thrilled :)
On November 20th, our CDs will arrive in Detmold and we'll be sending them exclusively to our fans and supporters. We thank all of you who have reserved a copy. We will send out the LP when it arrives a bit later.
It has been quite a long time for all of us, but we know that the wait was worth it!
This "Altas Horas" CD is very special because the official release date is not until the summer of 2018. The recording will then be distributed and sold worldwide through the Bauer Studios Ludwigsburg - Chaos Label.
We´re really proud, excited and pleased, and so we will be documenting everything from the 20th of November here in our Blog.
Cheers!
Shawn & the Wolf