15.03.2021
Raise Your Pints Vol.6 - Sons Of O'Flaherty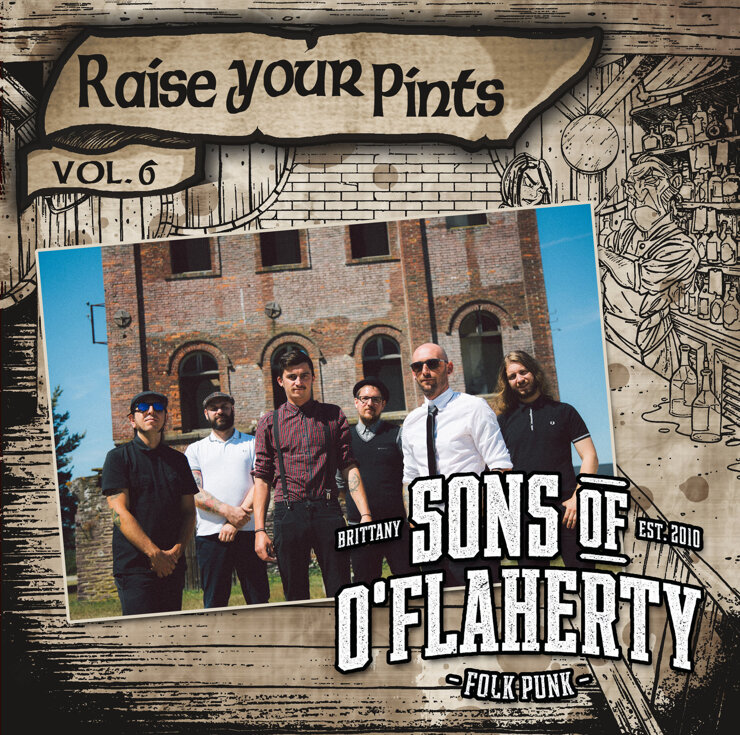 Raise Your Pints Vol.6
Eine weitere Band, die es auf unsere Compilation geschafft hat, sind The Sons Of O'Flaherty aus der Bretagne.
Die Band gründete sich als Duo bereits 2010. Heute 21 Jahre später reden wir von einer 6-Köpfigen Band und jede Menge absolut tanzbacher Ohrwürmer.
Seid Ihr bereit zu feiern!?
Die Finanzierungsphase unseres Crowdfundingprojektes ist bereits erfolgreich und die CD wird auf jeden Fall erscheinen. Trotzdem würden wir uns natürlich freuen, wenn ihr uns weiterhin bei dieser Aktion unterstützt.
Bis zum 31.03. habt ihr noch Gelegenheit euch eines der limitierten Gimmicks zu sichern.
www.startnext.com/raise-your-pints-vol6
Die Shirts die ihr im Crowdfunding findet, sind ausschließlich für diese Aktion LIMITIERT.
Ihr helft uns auch, wenn ihr den Link zum Crowdfunding über eure Kanäle (Facebook, Instagram etc) teilt und verbreitet.
Auch in unserem Webshop, kann die neue CD bereits vorbestellt werden:
Seid ihr dabei?
Wir zählen auf euch!