11.05.2020
The Week of Mars started!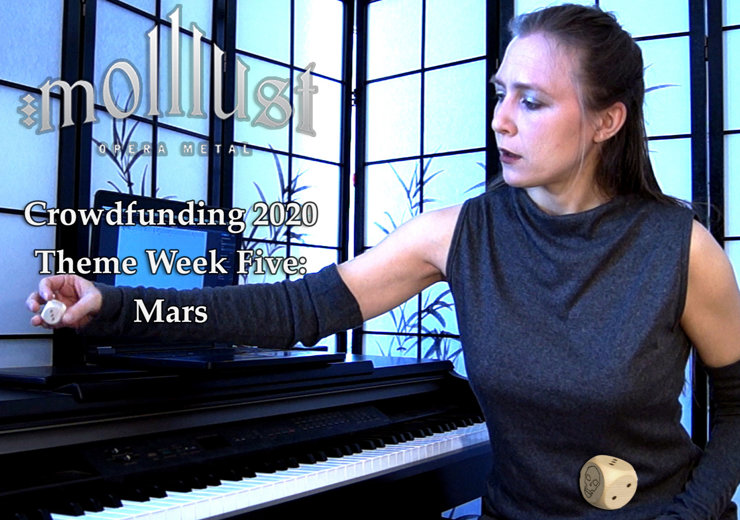 We originally announced the Week of Moon, but our Reward is somewhere lost in space (well, let's admit it, in the Corona post chaos). Therefore the fly to our beneighbored planet Mars. The god of the red planet is the God of War. For us, war is a sign of failure of our humanity. When we are not able to solve conflicts with words instead of the sword (or in today's world bombs and terror), we come close to the apocalypse. "The game is over!" is what the choirs sing in this song. But more details on the Live Q&A on YouTube on Monday (May 11th) 6 PM MESZ!
Of course there's also a perk of the week: The dices of the death. The One is replaced by a skull, the Six by our three molllust-l.
Let's hope for a world without war!