19.07.2019
What an amazing first week!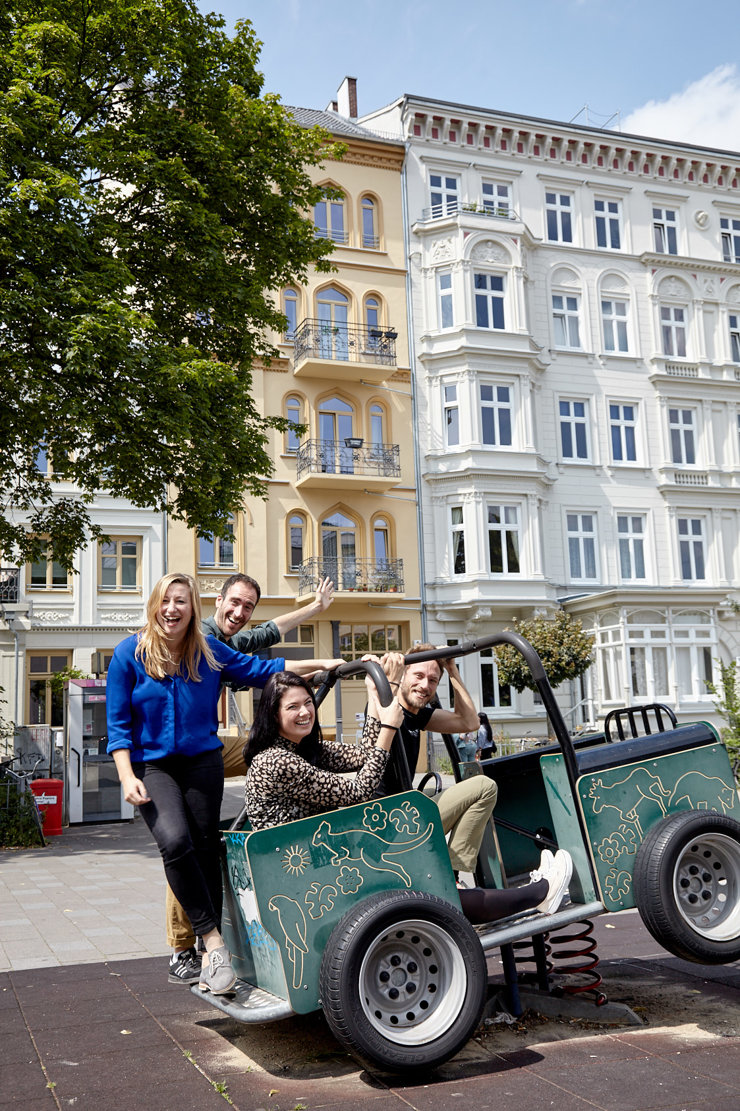 We have just completed the first week of our crowdfunding campaign! What an intense experience! Last Thursday at noon we kicked-off our adventure and were totally impressed by your great support from the very beginning!
In the first 24 hours we reached 1665€ and now after 7-days we passed the 5000€ mark! YEAH!
That is why we want to thank all of you 100 supporters for your trust and support! THANK YOU!
Running a crowdfunding campaign is a totally new experience for us, but it is also a lot of fun and it is amazing having such a strong community that supports us every day.
One learning from the first week was that personal exchange and personal messages are the best way to share the Impact Hub Hamburg story. Please continue to support us and help us to spread the word so that we can reach our first funding goal!
Together we can do this!
Here you can find some cool articles and interviews that have been published about the Impact Hub Hamburg last week:
tbd* (https://www.tbd.community/de/a/moin-moin-hamburg)
Hamburg Startups (https://www.hamburg-startups.net/nachhaltiger-coworking-space-impact-hub-kommt-nach-hamburg/)
Yooweedoo (https://www.yooweedoo.org/de/news/unterstuetze-jetzt-die-crowdfunding-kampagne-vom-impact-hub-candidate-hamburg)
Impact Hugs from your Impact Hub Candidate Hamburg Team

-------------------------

Was für eine unglaubliche erste Woche!
Wir haben gerade die erste Woche unserer Crowdfunding-Kampagne abgeschlossen! Was für ein intensives Erlebnis! Letzten Donnerstagmittag haben wir unser Abenteuer gestartet und waren von Anfang an von Eurer großen Unterstützung beeindruckt!
In den ersten 24 Stunden erreichten wir 1665€ und jetzt nach 7 Tagen haben wir die 5000€-Marke geknackt!
Deshalb möchten wir Euch allen für Euer Vertrauen und Eure Unterstützung danken! DANKE!
Eine Crowdfunding-Kampagne zu betreiben ist eine völlig neue Erfahrung für uns. Es macht wahnsinnig viel Spaß und es ist super motivierend, eine so starke Community um sich zu haben, die uns jeden Tag unterstützt.
Eine Sache, die wir definitiv aus der ersten Woche gelernt haben, ist, dass persönlicher Austausch und persönliche Nachrichten der beste Weg sind, die Impact Hub Hamburg Geschichte zu teilen. Bitte unterstützt uns weiterhin, damit wir schon bald den Impact Hub in Hamburg eröffnen können!
Gemeinsam schaffen wir das!
Hier finden Ihr noch ein paar coole Artikel und Interviews, die in der letzten Woche über den Impact Hub Hamburg veröffentlicht wurden:
tbd* (https://www.tbd.community/de/a/moin-moin-hamburg)
Hamburg Startups (https://www.hamburg-startups.net/nachhaltiger-coworking-space-impact-hub-kommt-nach-hamburg/)
Yooweedoo (https://www.yooweedoo.org/de/news/unterstuetze-jetzt-die-crowdfunding-kampagne-vom-impact-hub-candidate-hamburg)
Euer Impact Hub Candidate Hamburg Team