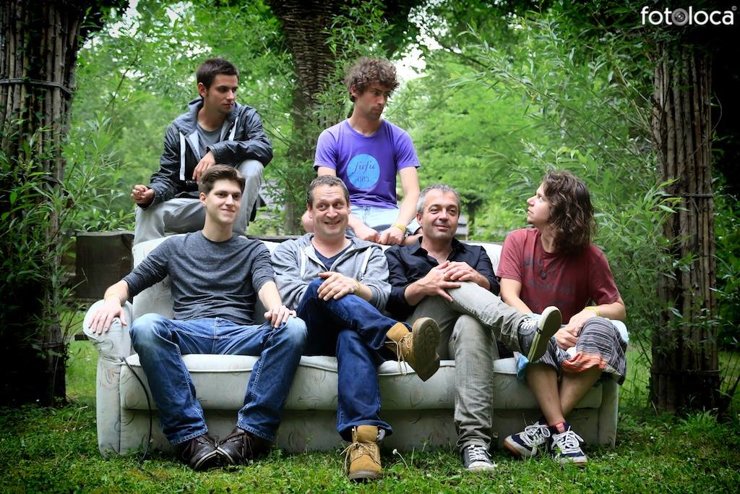 (English below)
....wir sind zurück mit Blog Eintrag Nummer 5!
Wie schön, dass DU hier bist, und wie schön, dass du das hier liest, denn es bleibt spannend und wir haben tolle Events und News mit dir zu teilen.
Das zum Notieren direkt voraus: am 18. Juli geht es wieder in feinster Yaron Manier nach draußen! Sonne, Musik und gute Laune erwartet euch an einer Secret Location in Neukölln – am frühen Nachmittag geht es los und es wird bis spät in die Nacht Musike vom Feinsten geben, mit viele tollen Musikern, von ruhig, über wild und mit einem elektronischen Nachspiel!! Das wird eine großartige Überraschung, wir können es kaum erwarten mit euch zu tanzen und mit der Sonne um die Wette zu strahlen! mehr Infos findet ihr hier: www.facebook.com/yaronrecords
Es wird noch toller, am Montag sind wir bei FluxFM mit einem Interview vertreten wo wir uns und Yaron Records nochmal vorstellen und Events ankündgen, um 6.29, 8.20 und 9.45 wird der Beitrag ausgestrahlt. Also stellt euer Radio an und hört mal rein!
Die letzten Wochen waren verrückt und eins unserer Highlights war das adriAkustik Festival von und mit Götz Widmann der uns ein wunderbares Abandoned Couch Video #17 beschert hat. Das könnt ihr euch hier anschauen:
www.youtube.com/watch?v=_oSB6zfvvFU
Und weil es uns immer noch nicht reicht, geht es gleich weiter mit unseren Plänen für dieses Wochenende:
Romano spielt am Freitag auf dem Feel Festival, wenn ihr da seid, dann kommt Freitag am Abend rum und supported Romano und mit ihm Yaron.
Am Samstag begibt sich Romano Licker dann auf eine schnelle Exkursion nach Cottbus um dort im Grenzenlos zu spielen.
William wird am Samstag mit seiner Band Coal beim Rocktreff im Volkspark Mariendorf um 21 Uhr zum Tanz aufspielen.
www.rocktreff.de
www.facebook.com/CoalBand
Bucht uns über die Dankeschöns auf Startnext für eure Veranstaltung!
P.S. am Mittwoch spielen Markus Sommer, William Wormser und Romano Licker in der O.T. Bar in Neukölln, direkt in der Hood von unserem Hauptsitz in der Weichselstraße. Mal wieder ganz gemütlich, mit euch, einem Bier und tollen Liedern! Kommt vorbei und hört rein!
Wir freuen uns mit euch auf einem der vielen Feste zu tanzen,
eure Yaronauten.
Aaaand here comes Blog post No. 5!

Good to have you back here reading this! Spectacular things are about to go down, here`s the attest news and events for you:
On July 18, the Yaronauts reconquer the great outdoors with another open air. Sun, music and formidable vibes await you at a secret location In Neukölln, which will be revealed on www.facebook.com/yaronrecords two days before the event! We'll start in the afternoon with music by the Yaronauts, which will be followed by a fine selection of DJ´s making your legs bounce with electronic music! It will be a sweet party with lots of surprises, we can`t wait to dance and enjoy the sun with you guys!
On Monday, we will be featured by FluxFM with an interview, introducing Yaron Records to the radio audience and promoting future events. Tune in at 6.29, 8.20 or 9.45 in the morning!
These last weeks were quite crazy, one of the highlights was the adriAkustik Songwriter Festival in Deutzen, organized by Götz Widmann, who sang some songs for us on the Abandoned Couch! Check out episode #17 featuring Götz:
www.youtube.com/watch?v=_oSB6zfvvFU
And to top it all off, some more Yaronautic live-music dates for you guys. This weekend, Romano will play at Feel Festival on Friday and at Grenzenlos in Cottbus Saturday night!
William will play with his band Coal at Rocktreff in Volkspark Mariendorf, Berlin at 9 PM on Saturday.
www.rocktreff.de
www.facebook.com/CoalBand
Do you want to book a private concert by one – or all – of the Yaronauts? You can, it`s one of the "rewards" available in our startnext campaign!
P.S. one more gig: Next Wednesday, Markus Sommer, Romano Licker and William Wormser will all play at the O.T. Bar in Neukölln, right next to our Headquarters! Come by, have a beer with us!
We're looking forward to shaking our booties with you at one of the upcoming events,
Your Yaronauts.
[email protected]
facebook.com/yaronrecords
Subscribe our Newsletter: http://eepurl.com/boPoIr