15.10.2021
Startlevel erreicht! / Starting Level reached!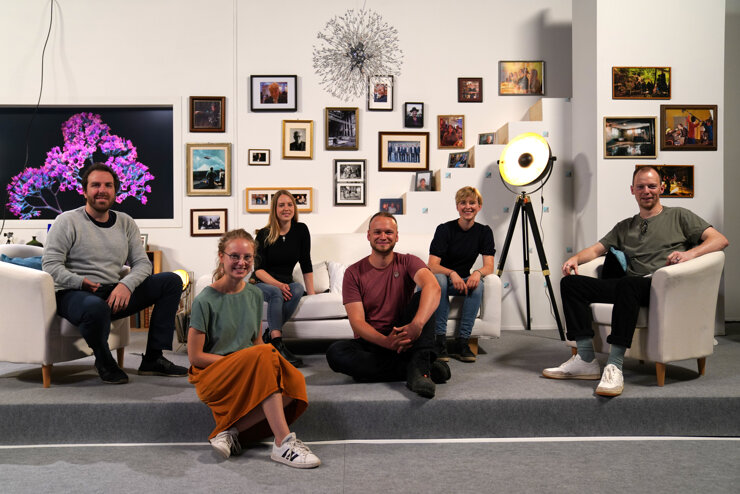 Es ist kaum zu glauben: gestern haben wir die Fundingschwelle von 7.000€ erreicht. Darüber freuen wir uns riesig! Vielen Dank für die tolle Unterstützung und das Vertrauen, dass Ihr uns entgegenbringt! Wir haben noch bis Sonntag die Gelegenheit, über Startnext Geld für das Projekt zu sammeln. Lasst uns bis dahin nochmal alles geben. Allen einen guten Start ins Wochenende!
It's amazing: yesterday we reached our crowdfunding target of 7.000€. We are so happy about that! Thank you very much for the great support and trust you're giving to us. We still have the opportunity to raise money for the project via Startnext until Sunday. Let's give it all we've got until then. Have a wonderful weekend!
Foto / Credits: Filmakademie Baden-Württemberg, MackNext Pitchting Award 2021