20.12.2014
GERMAN ANGST - Finished & World/German Premiere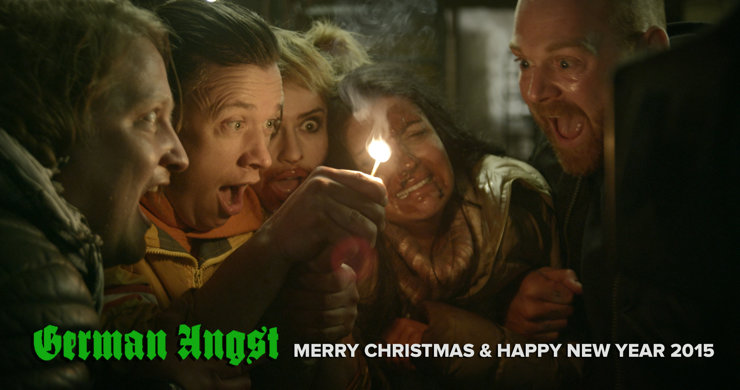 Dear GERMAN ANGST Supporters!
The baby is born! 111min - healthy size. Exhausted but happy we look at it and are very proud of what we have created. We can't say it in words, how thankful we are to all of your excellent support on the journey which has not ended yet! The next year will be exciting.
Es gibt wunderbare Neuigkeiten!
WORLD PREMIERE January 2015 - 44th International Film Festival Rotterdam
http://www.iffr.com/professionals/news-2014-2015/the-first-signals/
GERMAN PREMIERE March 2015 - Fantasy Filmfest Nights
http://www.fantasyfilmfest.com/
KÖLN 14.–15. März
STUTTGART 14.–15. März
BERLIN 21.–22. März
HAMBURG 21.–22. März
NÜRNBERG 21.–22. März
FRANKFURT 28.–29. März
MÜNCHEN 28.–29. März
GERMAN DVD/BLURAY RELEASE: May 15th, 2015
More news will be announced in January!
Merry Christmas & Happy New Year 2015
Best,
Michal, Jörg & Andreas