22.08.2021
Recording!!! Es geht los! We're on our way!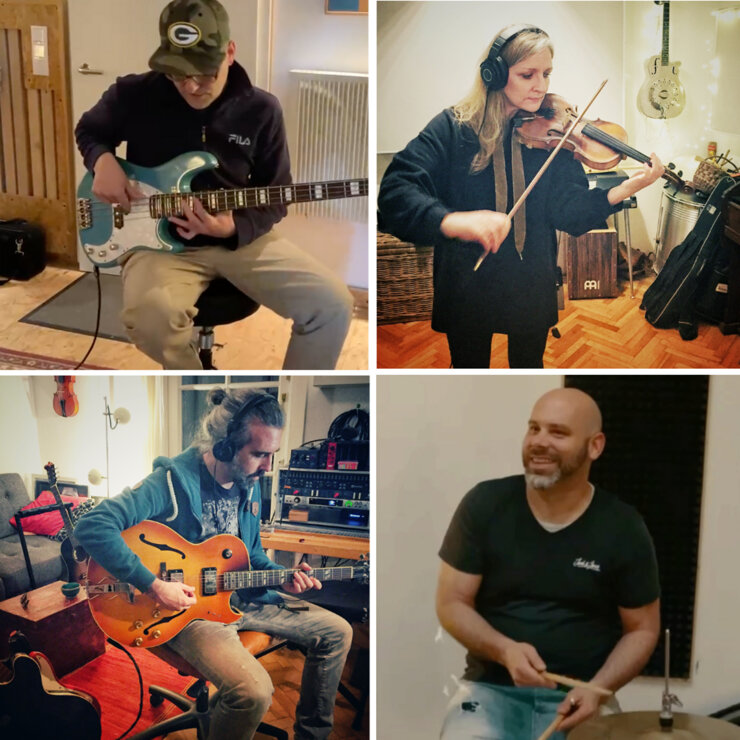 English version below
Juchu! Es ist so weit: endlich im Studio!
Dank Euch Albumpaten und -Patinnen kann die Produktion in raschen Schritten voran gehen.
Meine wundervolle Band zaubert, was das Zeug hält, und ich schwebe auf Wolke 7!
Zu hören, wie die Songs so langsam in ihr Klangewand schlüpfen – einfach wundervoll!.
Einen kleinen Blick durchs Schlüsselloch gibt es hier auf YouTube.
Meinen vollen Album Tagebuch Eintrag gibt es über meinen Spezial-Newsletter, den ich direkt an Euch verschickt habe.
Falls er noch nicht in Eurem Postfach gelandet ist, schaut bitte in Eurem Spam Ordner nach und fügt [email protected] vorsichtshalber zur Liste der sicheren Absender hinzu.
Und falls Ihr hier ganz neu vorbeischaut und kein Album-Update verpassen möchtet, tragt Euch gerne hier ein.
Bis zum nächsten Schlüsselloch-Date
Liebste Grüße,
Tokunbo
_____________________________
English:
Huzzah! Finally in the studio!
Thanks to you lovely album patrons the production is taking up speed!
My wonderful band is doing its magic and I am on cloud nine.
To see my songs slowly come to life is simply wonderful!
Get a peak through the keyhole in this short video on YouTube.
I'm sending you the full album journal entry through my special Newsletter.
If you haven't received it yet please check your spam folder and make sure to add [email protected] to your safe senders.
And if you're new and would like to join please subscribe here.
Until next time when I'll have a new update for you.
Much love,
Tokunbo