20.05.2020
The Week of Jupiter started!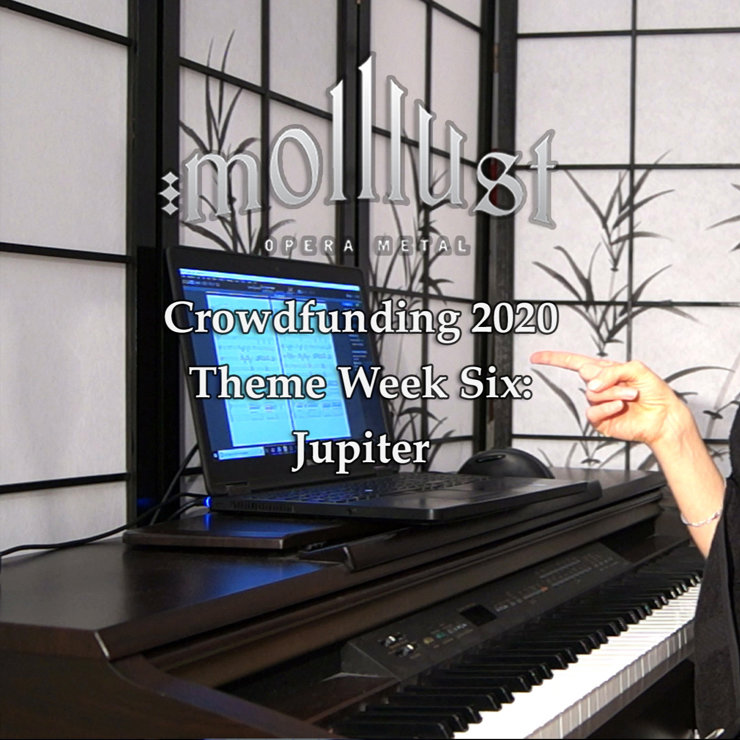 Our journey leads us to the god of gods and the biggest planet of our solar system: to Jupiter! With his divine might he is the ruler of the weather. Therefore our song deals with climate changes. We shall fear the revenge of Jupiter when we bring the ecological system out of balance! In addition, the mightiest god also got the biggest orchestration and a heavy metal section with a lot of driving and powerful triplets. So be prepared for a musical thunderstorm!
Our perks of the week are handstitched towels as we guess you need them when you got through a thunderstorm. :-)
More about it in our Monday live Q & A on YouTube! You'll find the introduction video on our Channel afterwards in case you missed it.
PS: We changed the modus of our campaign as we accidentely chose the wrong one. All of your support will reac us, no matter how much it is! We will make this album somehow possible, no matter how the outcome of the campaign will be. Worst case we'll have to lend a lot of money, but we worked way to long on this project to let it go in case we don't reach a funding goal. But: This means that we will need worst case years to recover and the next album will take us eternities because we would have to do a fulltime working break afterwards to recover the debts instead of writing new material. So your support isn't less urgent!