20.09.2017
Our 'moving' kids happy to perform in the Stadthaus, Ulm!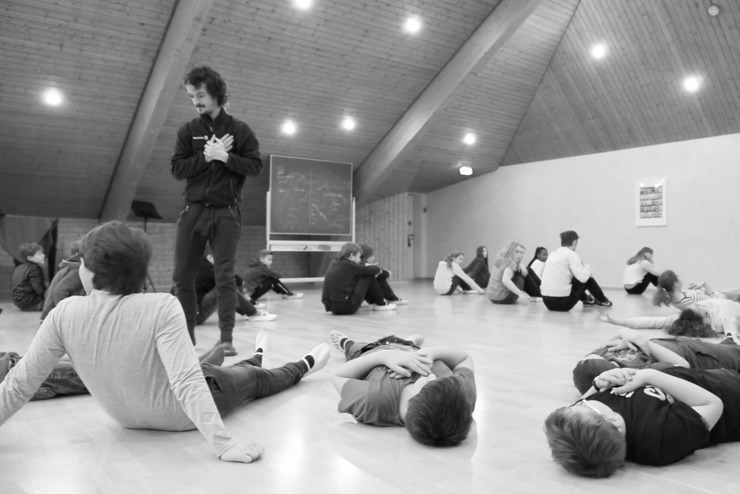 Dear all,
First we should apologise for not giving you feedback of the project status till now. The project was postponed for technical reasons and we wanted to contact you when there was a clear information about it.
Now we are happy to say that our project is going on in the Freie Waldorfschule of Ulm city and will be performed in the best stages possible. Our 'moving' kids are full speed preparing their choreographies and looking forward to showing them to their public.
In the first place, they will perform part of their performance in their school in front of parents and colleagues. This will be the 29th, the 70th anniversary of the Freie Waldorfschule, Ulm. This will give them enough confidence to keep on working on their piece till the final performances in the Stadthaus, Ulm. Their performance will be part of a big performance called 'What makes us human?'.
'What makes us human?' aims to be an installation performance that takes the public on a journey that dives into the perspective of human identity; how we see ourselves and one another, how we want to see the past/ future of human existence…. Essentially, attempting to answer the question; what makes us all human or inhumane?
Our 'moving' kids are an important part of this performance, accompanied by 3 professional dancers, one actor and a pianist. Visuals will also be a main key in this experience, where some other dancers from the Theater Ulm took part.
Tickets are already available for our performance in the Stadthaus the 3th , 4th and 5th of November. There are only 80 seats for each performance so, please, be quick and reserve yours:

Soon our supporters will receive their awards and will post new images and small videos of the process.
Stay tuned.
Hope to see you the 3,4 or 5th in our performance.
Best,
MOVING RHIZOMES TEAM.