14.02.2018
TOM OF FINLAND RECCOMENDS REX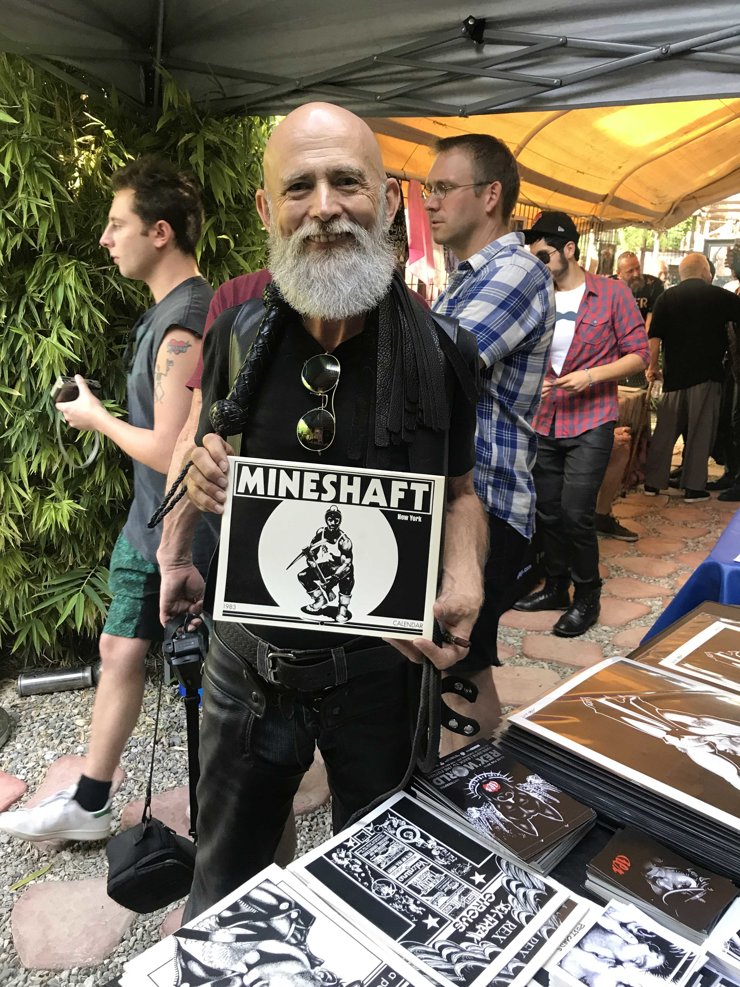 REX (USA) D.O.B. CIRCA 1940
There are plenty of worthwhile projects to get behind and support.
The Rexworld retrospective is one that you definitely need to pay attention to.
The man, the artist, who has stayed an enigma since having surfaced in the mid seventies has gone through multiple manifestations, from New York, San Francisco and now Amsterdam.
Seeking out the earth and smells that will ignite his obsession, he inscribes his documents with the places we go at night. He is a shaman, a scribe who transcends, creating works of art whose precision is beyond appreciation. It is located in a place instead between mathematics and our sleaziest, lustful thoughts. There are very few who choose pointillism as a method to lay down what drives their passions. In comparison to Rex, there are no others who reside in the same élan in this field of art. Rare and wonderful, his illustrations, fine art prints and originals are understandably rare and few and far between.
Half man / half enigma, he has been given the gift of inscribing the thoughts that we do not share with others. He is the one that records. If we had basilicas dedicated to our cravings and desires, he would be one of those masters given a place to live within. With sizeable funding, he could continue to tell our stories from the longing moments felt inside the shadows. Rex is the pen that channels the beat of our basest natures. He serves to arouse our urges and cravings and for us to pay homage in the elegance of his creations... It is a mindset, you can too access that with a $20 donation.
So, imagine you are a person who gives to the ARTS. Envision being a patron, a person who nurtures artists by contributing to keeping them housed, so they can be the artist they have been and still need to be moving forward. See them creating amazing works of art and that you are part of making that happen. It gives you such intimate sense of satisfaction that you are with them. It is a known fact, that those who give are often not the most wealthy. They are the ones who see themselves as 'connected', part of the entire energy that unites a people, not divides.
The Tom of Finland Company took charge of the artist OLAF in his later years and help provide for him. Why? Because we knew it was the right thing to do and he needed it. When one demonstrates this support and connection to a great talent and then they manifest visual Icons as a result, it brings me to my knees. Rex deserves both our celebration and our support to continue to lay down our desires on paper. As one body we can release him from the drudgery of this modern world and leave him to exercise the gift he has been given to create. With an absolutely dust free desk top, the finest of papers and ink in his pen, he can continue to grow.
I encourage you to support to this endeavour to then find your way to Darklands this month. That way, you can get to know his work better and you will be able to find your own Rex favorites.
It is time we all declared our allegiance to those who put down the stories of our lives. Rex is one to pay homage to and discover the vast body of work that he has made in this lifetime.
Yours,
Durk Dehner
President and Co founder
Tom of Finland Foundation
Ps. I think it is time I had a REX art work tattooed. See you in Antwerp!!!