13.05.2020
Reopening of the Biergarten and Shop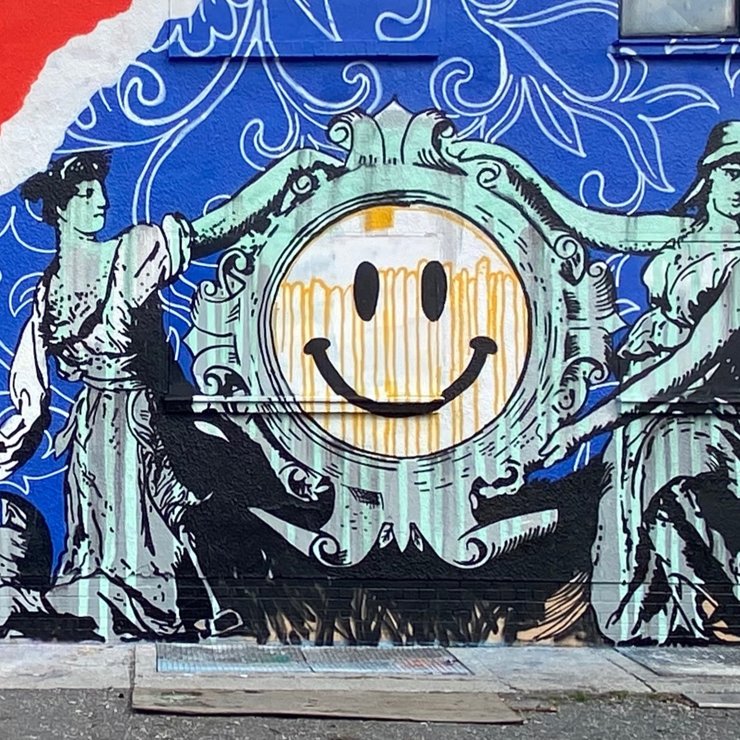 We are thrilled to announce the Reopening of our beloved Biergarten this Friday, Saturday, and Sunday!
It may be a good opportunity to collect your goodies in the Shop (except concert-related).
Join us in the sun for a chill weekend of music, food, and drinks. With an eclectic range of artists supplying great sound vibes for the entire weekend.
The Urban Spree Shop will open again with a selection of prints and books we've been building during the stay-at-home period.
In addition, since we'll be closing at 22:00, we are opening much earlier at 11:00 am with a food and coffee offer. We've been partnering with F-Hain beloved and best-in-class coffee house Silo Coffee to bring you great beans & skills to Urban Spree on a permanent basis.
Space is limited, as respecting the corona guidelines and your safety is of paramount importance to us. Urban Spree's outdoor area is however vast and tables have been repositioned according to the regulations and we believe we offer a safe experience to everyone.
We greatly look forward to seeing you all and hosting you once again!
LINEUP
- Frinda di Lanco
- Franz Scala
- Jimmy Trash
- Emmanuelle 5
- Andrew Claristidge
FOOD
- Ramon
- DE DEE DE AFRICAN KITCHEN
------------------------------------
HOUSE RULES
- Attendance list: Each guest must leave their full name, address, and contact information. The collected data will be deleted after four weeks.
- A minimum distance of 1.5 meters between tables, persons, and staff.
- The tables must not be moved
- Mouth and nose masks must be worn as soon as you leave the table and when entering the Shop area
- Leave the table only when you need to go to the toilets
- A limited number of people per table (1.5m distance per person)
- No self-service, our staff will take your requests and bring your order
- Entry with donation