14.09.2015
90 Degrees North Wins Silver @ BuSho and other news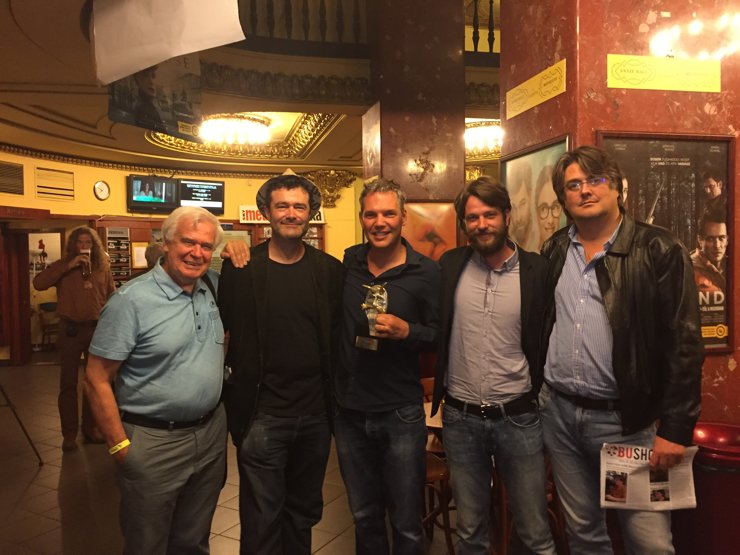 Dear Supporter,
we are very proud to announce that our film has won the Silver BUSHO at the Budapest Short International Film Festival 2015.
The Jury's verdict:
"For clinically demonstrating the absurd consequences of the breakdown of modern society's control systems. A timely wake-up call warning us that even German precision can have its Achilles heel."
The links below will take you to our Video Postcards from Budapest and the plush Kitzbühel Festival we attended end of August.
We are also very excited to have been accepted at a plethora of further festivals. Here is the list:
- Sydney Underground Film Festival
- Adelaide Film Festival
- Short Shorts Asia, Osaka
- Deutsch-russisches Dokumentarfilmfestival, Kaliningrad
- K3 Film Festival (Villach)
- Edinburgh Short Film Festival
- Dublin International Short Film and Music Festival
- Interfilm Berlin 2015
Watch this space for more news and like us on Facebook for events and screening times.
https://www.facebook.com/90GradNord
Our www.k17films.com website will also be updated with screening times and news shortly.
Thanks for all your support and remember to follow the green cross code...unless of course you happen to be on a man-eating traffic island.
best wishes,
the 90 Degrees Team